The Hunger Bus Calendar

Chakulla and the Hunger Bus Concert Event Schedule
2021 Schedule
February
Feb. 12th 5-8 :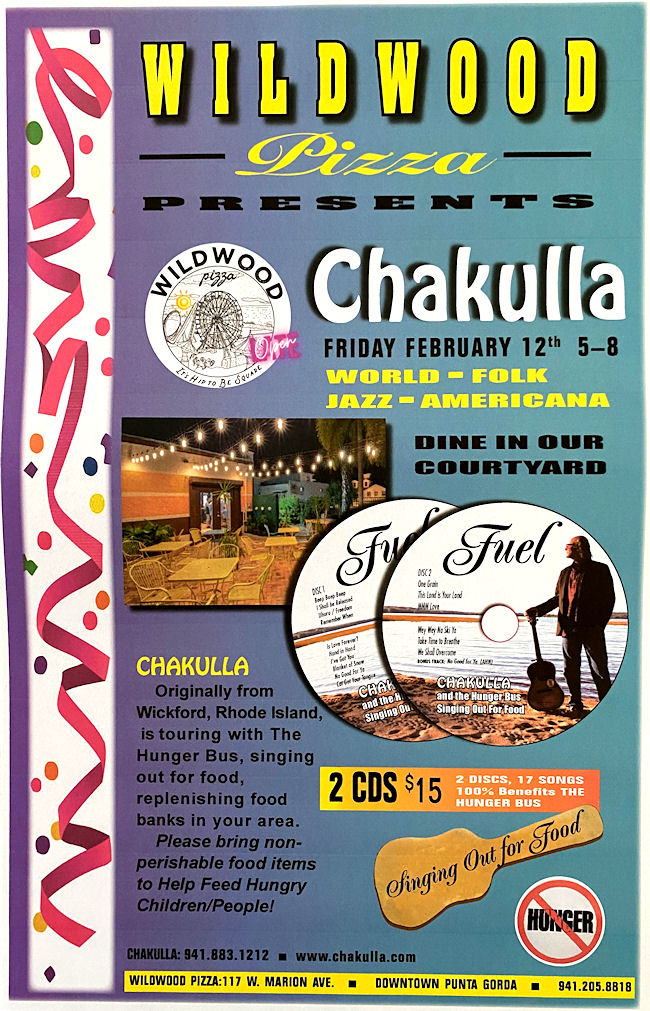 March + April
March 27th Saturday 5-9pm
April 23rd Friday 5-9pm
Chakulla, along with special guests, will be playing at Wildwood Pizza this Saturday, March 27th and Friday April 23rd from 5 to 9. You are welcomed to bring non-perishable food items to support your local food pantry. See you there!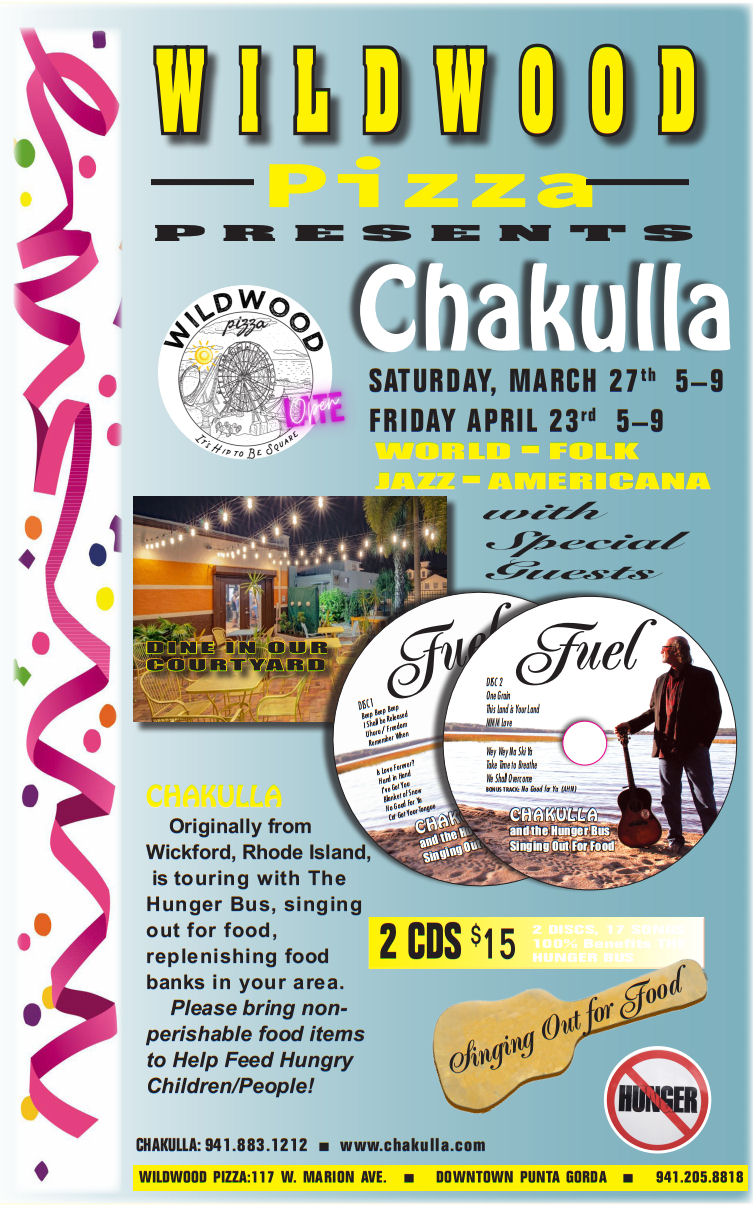 April 10th 1-6:30pm
Chakulla will be adding percussion/vocals with "Mike Hayman's and the Hibiscus Band" Please bring non-perishable Food items! Thank you and looking forward, Chakulla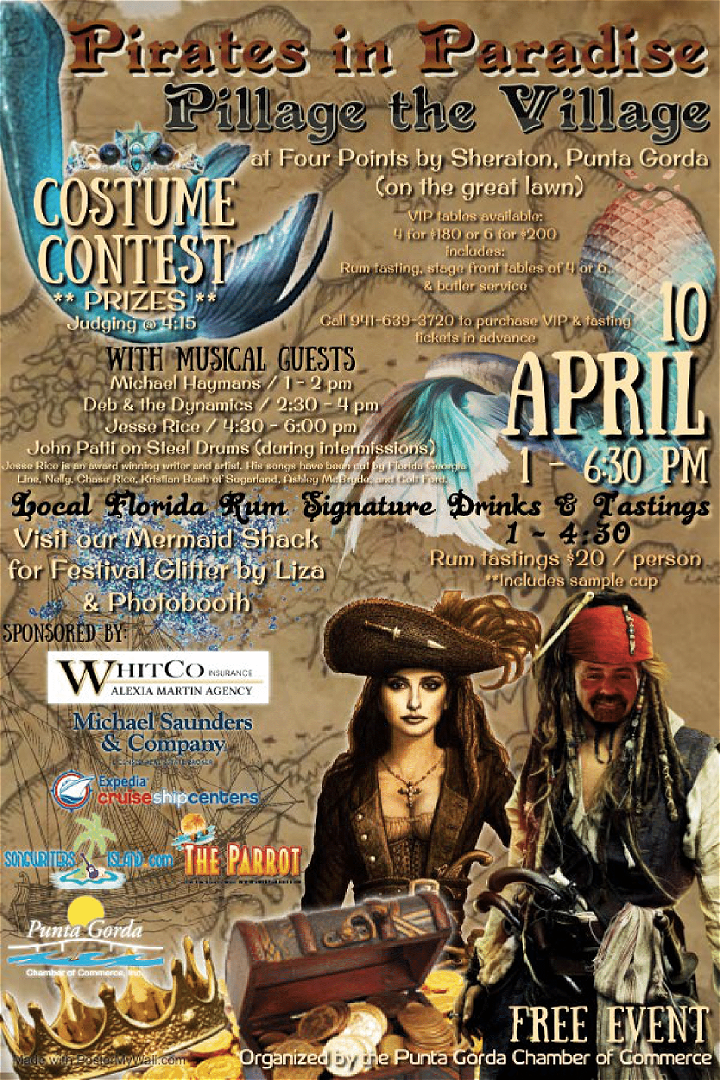 April 30th through May 2nd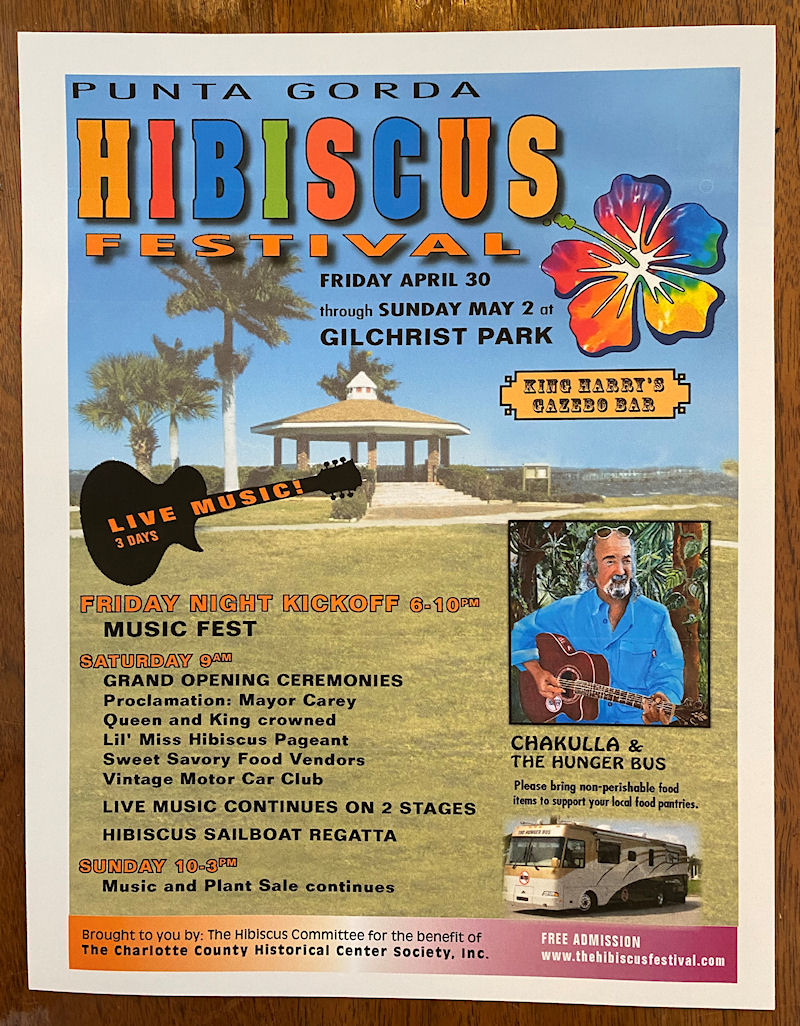 ---
2020 Chakulla and the Hunger Bus Concert Event Schedule
2019 Chakulla and the Hunger Bus Concert Event Schedule
2018 Chakulla and the Hunger Bus Concert Event Schedule
2016 + 2017 Chakulla and the Hunger Bus Concert Event Schedule
Click this link for 2016 + 2017
2014 + 2015 Chakulla and the Hunger Bus Concert Event Schedule
Click this link for 2014 + 2015